AQUA-TECH company is a comprehensive import and export trading company established in response to the market demand. We are mainly committed to support and technical assistance our partnership for advice best possible selecting suitable materials and effective manufacturing processes. It is mainly about plumbing hardware complete production and processing equipment, aluminum alloy product casting equipment, valves, auto parts, floor spring, door closer, lock core and other hardware parts processing equipment, as well as mechanical parts and sanitary products procurement.Years of experience in the industry makes us continue to grow, our technical support teams are composed of engineers and technicians who are trained in state-of-the-art technology. It will be better for you to solve the production process and processing efficiency problems.
As we are aware of each customer's requirements, we offer continuous, immediate and straightforward service.
OUR COMMITMENT: YOUR SATISFACTION
As a partner to our customers, our teams rally round your projects and commit to their success at your side.
PARTNERSHIP
By listening to you and being constantly available at every stage in your projects, our sales and technical assistance teams advise you and add real useful value. This dialogue with your specialists enables you to find the most relevant solution to your technical, economic and industrial requirements.
Range of technical support services we provide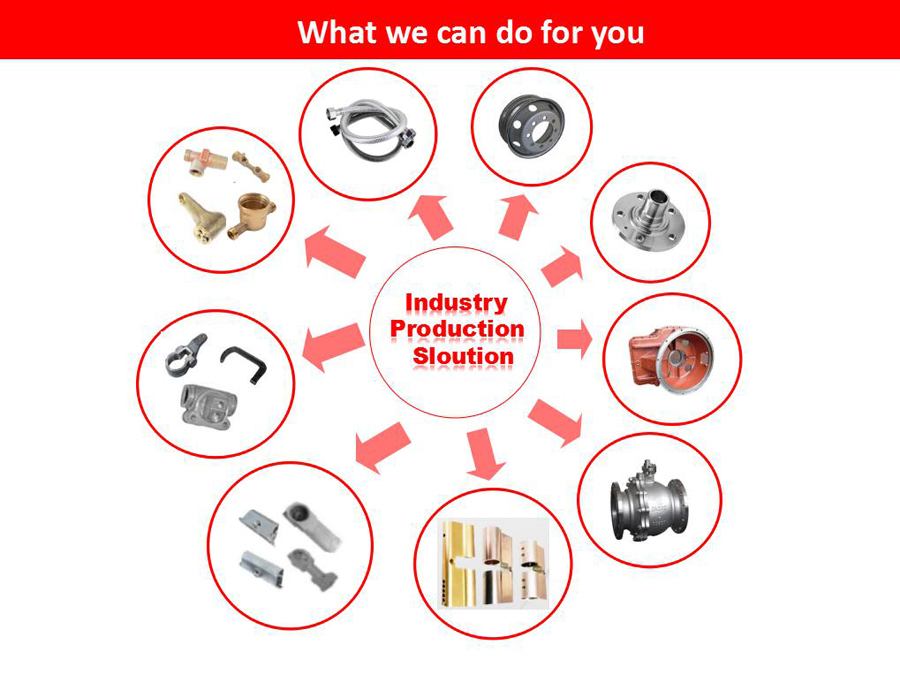 Our service concept: Leading the industry brand, build a prosperous future
1

.

Aqua-tech company will provide all-rounder services to overseas clients.




2.the department of technology will provide clamps design or manufacture services to our clients.




3. We will solve problems for our clients via telephone, fax or e-mail.




4. We will provide spare parts for you.




5. We will provide contact ways of our supplier for consume parts for you, either domestic or overseas.




6. Provide english instruction.




7. Provide one year guarantee for main parts of machine.




8.filed (overseas) adjusting for free. (The purchaser afford accomodation, transportation and dinner)for provide better service for clients, we have operation and repair training for free.




Anyone who purchases our machine will have this training. 




It contends:




1. Parameter setting for machines.




2. Clamps manufacture for machines.




3. Equipment maintenance and repair.




4. Machine placement, operation and control.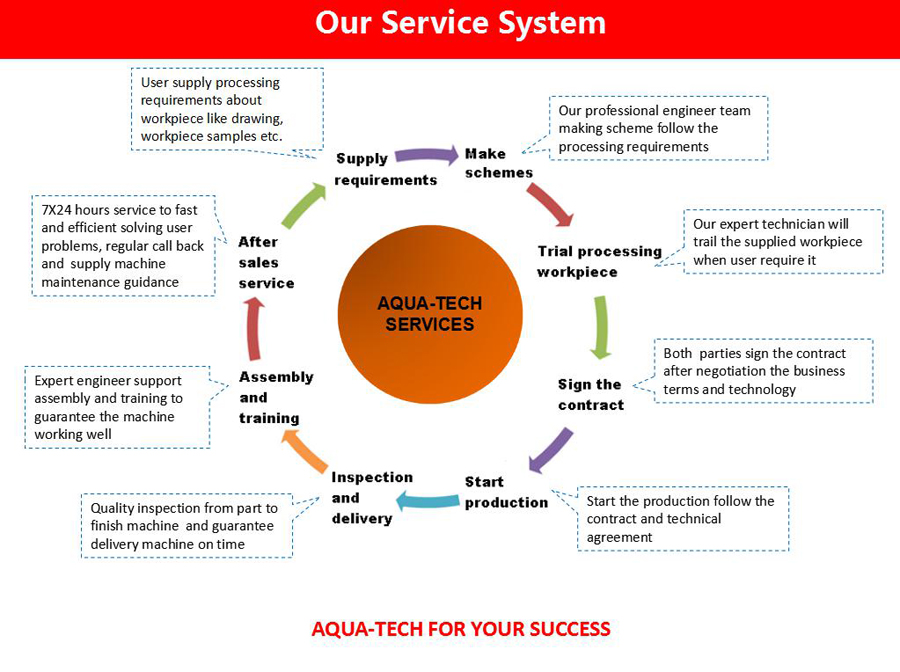 Quality is our culture.
With us your money in safe, your business in safe.
we think our products will give you an edge over your competitors.
Trust you will like our quality and our price.